How long does it take for the plastic bag you throw it to break down? I was shocked after reading it.
Why is Germany planning to ban legislation?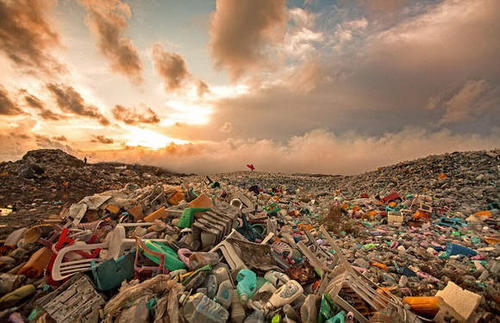 Due to the poor effect of the voluntary agreement, Germany intends to legislate and ban plastic, micro-plastics have been found in human bodies.
German Minister of Environment, Natural Resources Protection and Nuclear Safety Svenia Schulze said on the 11th that Germany intends to enact laws prohibiting the use of plastic bags. The reason is that the previous "restricted plastic" voluntary agreement with retailers has not been effective. .
The "Pictures" plan was reported earlier in the day by the German "Pictorial" on Sunday.
Schulze did not give a specific legislative timetable, saying that "the Ministry of the Environment is working on a ban on the use of plastic bags." She said that the legislation aims to get rid of the society that littered plastic bags. "In short, we need to use plastic products less."
The European Union approved the bill in March and decided to ban the use of disposable plastic products such as plastic straws, cutlery and forks in 2021, but more transition time for other plastic products.
Canada will ban plastics. Data shows that white pollution is a recognized global environmental issue.
The Canadian government announced on the 10th that the country will ban the use of a variety of disposable plastic products including disposable tableware, straws, etc. from 2021.
The Canadian Prime Minister's Office issued a statement on the 10th that the banned plastics include disposable plastic products such as plastic bags, straws, cutlery, plates and stir bars. Before the formal implementation in 2021, the list of banned plastic supplies will be further revised and supplemented based on relevant research results. In addition, the federal government of Canada will work with provincial and territorial governments to allow companies that manufacture and sell plastic products to take on more responsibility for recycling plastic waste.
A government statement shows that in Canada, less than 10% of plastics are recycled every year. If measures are not taken as soon as possible, by 2030, Canadians will throw away about $11 billion (about $8.2 billion) worth of plastic materials each year.
According to UNEP data, plastic waste pollution is one of the world's recognized major environmental problems, generating about 300 million tons of plastic waste each year, of which more than 8 million tons of plastics enter the ocean, causing losses to marine ecosystems of up to 8 billion per year. Dollar. In March of this year, the EU also approved a bill that decided to ban the use of disposable plastic products, including disposable tableware, from 2021.
The above is the latest paper straws information compiled by
Spuntree
for you.
For more information on environmentally friendly
paper straws
, please contact us.