Let eco-friendly tableware become your new choice of souvenir
Eco-friendly tableware,New favorite with souvenir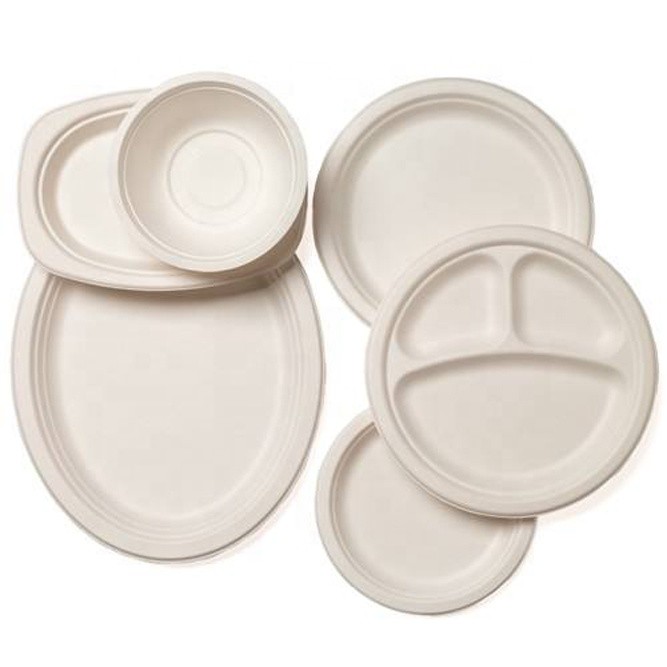 At the expert appraisal meeting of the popular souvenir gift ceremony of "Li Yu Tong An" in 2019, the judges were attracted by a batch of small white bowls and small dishes, and all praised them. The easy-to-use and affordable Jittery environmentally friendly dinner plate gift box has become a dark horse at the souvenir selection expert evaluation meeting. This environmentally friendly dinner tray gift box is produced by Gitely Environmental Technology Co., Ltd., and each box contains 6 types of fiber pulp environmental protection
tableware
of different sizes, 10 pieces each, a total of 60 pieces.
The fiber pulp environmental protection tableware is green and low-carbon, non-toxic and harmless, environmentally friendly and non-polluting, recyclable and reusable, and can be bio-sludged to produce organic fertilizer. As a souvenir, it has practical, environmental protection and other characteristics.
"Compared to foam tableware and plastic tableware, it is more convenient for subsequent processing and weathering and dissolution. Our products have been widely used in various corporate meetings, family gatherings, hotel venues, medical environments, etc." said Alan, founder of Spuntree. It is reported that the legal address of Wuxi Sujiadaling Decoration Packaging Co., Ltd. is located in Huishan District, Wuxi City, China. It has automated production, good quality and favorable price.
Everyone contributes to environmental protection, and the world will be more beautiful. Environmental protection and public welfare have always been efforts made by all walks of life, and souvenirs are also available.